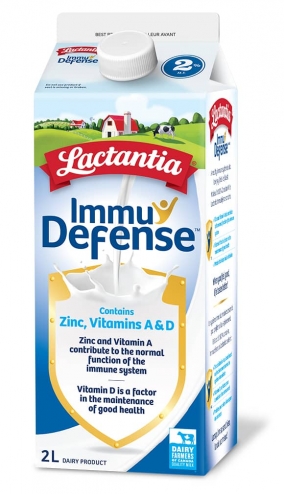 Lactantia® ImmuDefense
Lactantia ImmuDefense provides more wholesome goodness and is specially formulated so that each glass helps meet your daily nutritional needs:
Zinc & Vitamin A added, to help contribute to the normal function of the immune system
Vitamin D added, a factor in the maintenance of good health*
14g of protein to help build antibodies
Just like all other Lactantia milks, ImmuDefense is made with real 100% Canadian milk, and has 50% more protein!
When you feel good, you enjoy more!
*Contains 50% more protein & 100% more zinc than regular milk.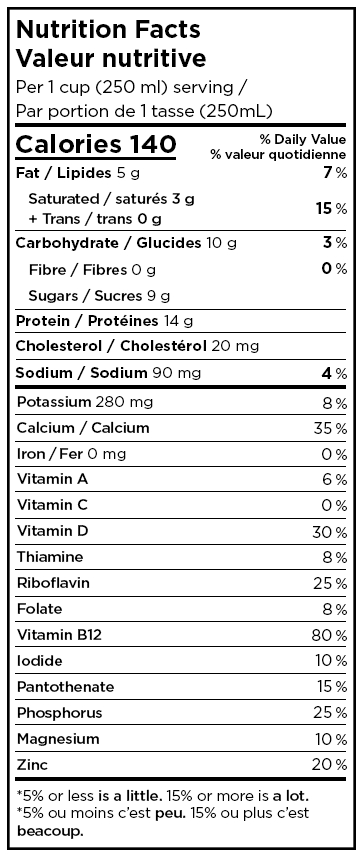 Ingredients:
Partly Skimmed Milk, Ultrafiltered Skim Milk, water, Vitamin A Palmitate, Vitamin D3

Contains: Milk