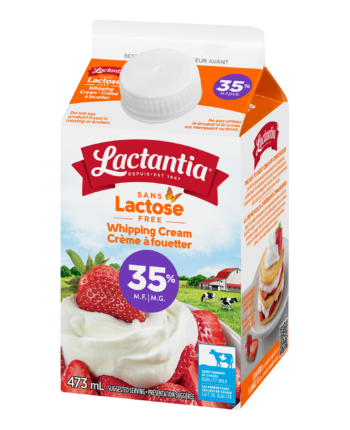 Lactantia® Lactose Free Whipping cream 35%
Whip your next dessert into delicious shape with Lactantia® Whipping Cream! It's the perfect companion to any sweet indulgence.
Pour Lactantia® 35% Whipping Cream into a cool bowl and whip at high speed while adding icing sugar and vanilla. Whip to your desired thickness and refrigerate. Top off desserts or beverages with a heavenly dollop!
Certified by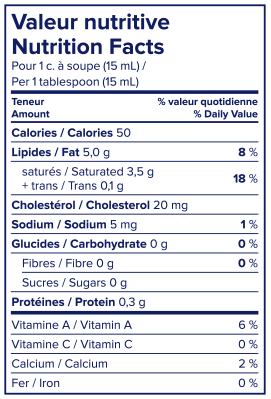 West
WEST ONLY - 473mL Carton