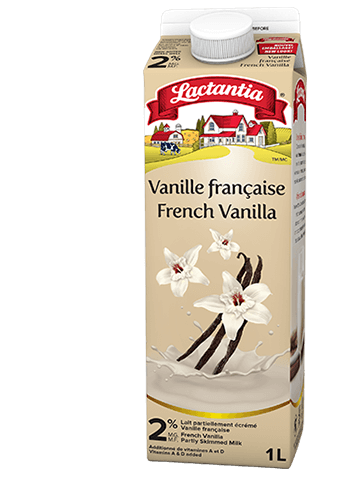 Lactantia® French Vanilla Flavoured Milk
Lactantia® Premium Flavoured Milks – Made with the wholesomeness of 2% milk for a creamy, smooth texture. Add a touch of natural vanilla flavour and discover the delightful experience that is Lactantia® French Vanilla Milk.
In the mood for something else? Try Lactantia® Dark Chocolate Milk – the decadence of premium dark chocolate combined with the delicious taste of Lactantia® milk.