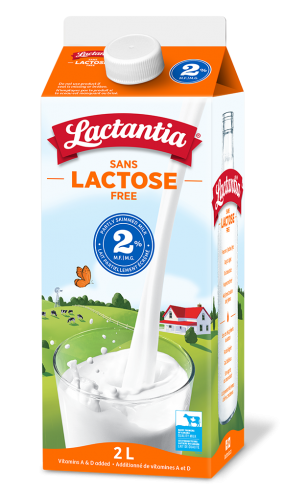 Lactantia® Lactose Free 2 % Milk 2L
The freedom of Lactose-Free.
Rediscover the fresh taste of milk that's easy to digest and easy to love. It's simply delicious, so go ahead and pour a glass. Enjoy your day.

Ingredients:
Partly skimmed milk, Ultrafiltered Skim Milk, Lactase (enzyme), Vitamin A Palmitate and Vitamin D.
West
1L Carton
1.5L Bottle
2L Carton
4L Bag
Ontario
1L Carton
1.5L Bottle
2L Carton
4L Bag
Quebec
1L Carton
1.5L Bottle
2L Carton
4L Bag