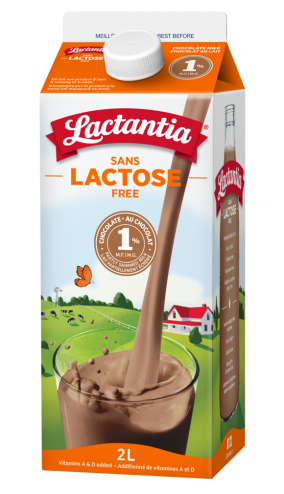 Lactantia® Lactose Free 1 % Chocolate Milk 2L
The freedom of Lactose-Free.
Rediscover the fresh taste of milk that's easy to digest and easy to love. It's simply delicious, so go ahead and pour a glass. Enjoy your day.

Ingredients:
Partly skimmed milk, Sugar, Cocoa, Salt, Carrageenan, Artifical Flavour, Colour, Vitamin A Palmitate, Vitamin D3, Lactase (enzyme).
Atlantic
2L Carton
1.5L Bottle
Quebec
2L Carton
1.5L Bottle